HUD Community Development Block Grants
HUD Disaster Recovery Funds
Established by the Housing and Community Development Act (HCDA) of 1974, the primary objective of Community Development Block Grant (CDBG) funding is to develop viable urban communities by providing decent housing, a suitable living environment, and economic opportunities, largely for persons of low- and moderate-income.
Comprehensive Grants Management
Your Disaster Recovery Services team is well-versed in the application of multiple funding sources (CDBG, FEMA, HMGP, CARES, ARPA, Insurance, etc.) with no duplication of benefits, and brings decades of experience to assist your team in developing an organization-wide strategy that leads to the best use of available recovery dollars for your strategic objectives.
Your Disaster Recovery Services team will help you navigate all phases of your recovery process. By working side-by-side with your team until all program objectives have been met, we transform a long and tedious process into an agile and responsive system.
CDBG, CDBG-DR,
-MIT and - CV
The supplemental Disaster Recovery (CDBG-DR), Mitigation (CDBG-MIT), and COVID (CDBG-CV) appropriations are provided after presidentially-declared disaster events with the intent to deliver individualized funding to local communities in support of long-term recovery efforts and mitigation of future disaster impacts.
CDBG-DR, -CV, and -MIT supplement other federal recovery assistance programs administered by FEMA, SBA, and the Department of Health and Human Services, as well as insurance, when there are significant unmet needs.
Eligible Uses of Funds Include:
Housing


Public Facilities and Services


Infrastructure


Economic Development and Revitalization


Matching Funds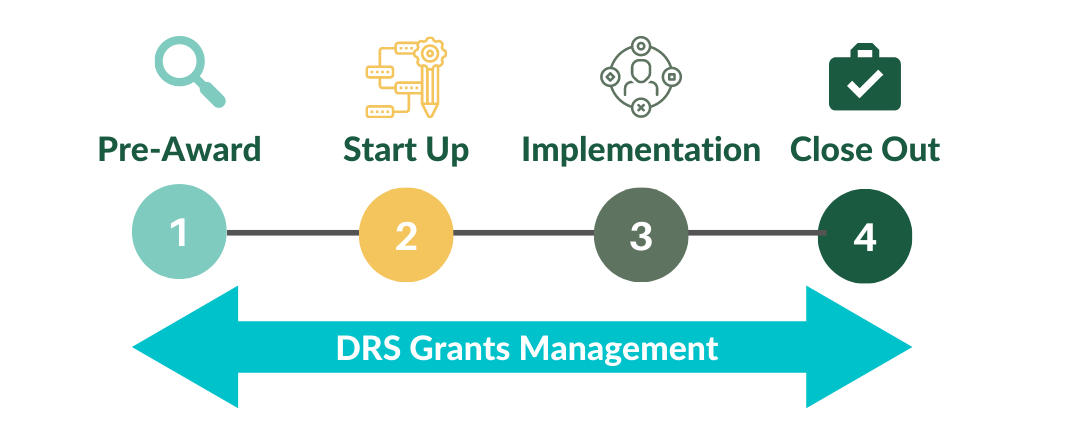 Federally Declared Disaster Experience
Since 2001, our Disaster Recovery Services experts have helped public entities recover from disaster events. We have successfully managed billions of dollars in federally-funded recovery programs for states and local governments, hospital systems, colleges and universities, and not-for-profits.
How Much Will This Cost You?
Federally-funded programs allocate a portion of the funds to project management and administrative support, enabling grantees to access the subject matter experts and staff augmentation needed to implement a successful recovery program.
We make every effort to minimize out-of-pocket consulting fees for our clients. The benefit of hiring Disaster Recovery Services is that you optimize your overall recovery strategy while paying one fee!
See How We Can Help
Dr. Kimberly Adams
kadams@disastersllc.com
601.954.6541